Community Celebration: Operations Specialist Kendra Yates' Charleston Favorites
Story by cnmAdmin2030 / October 24, 2019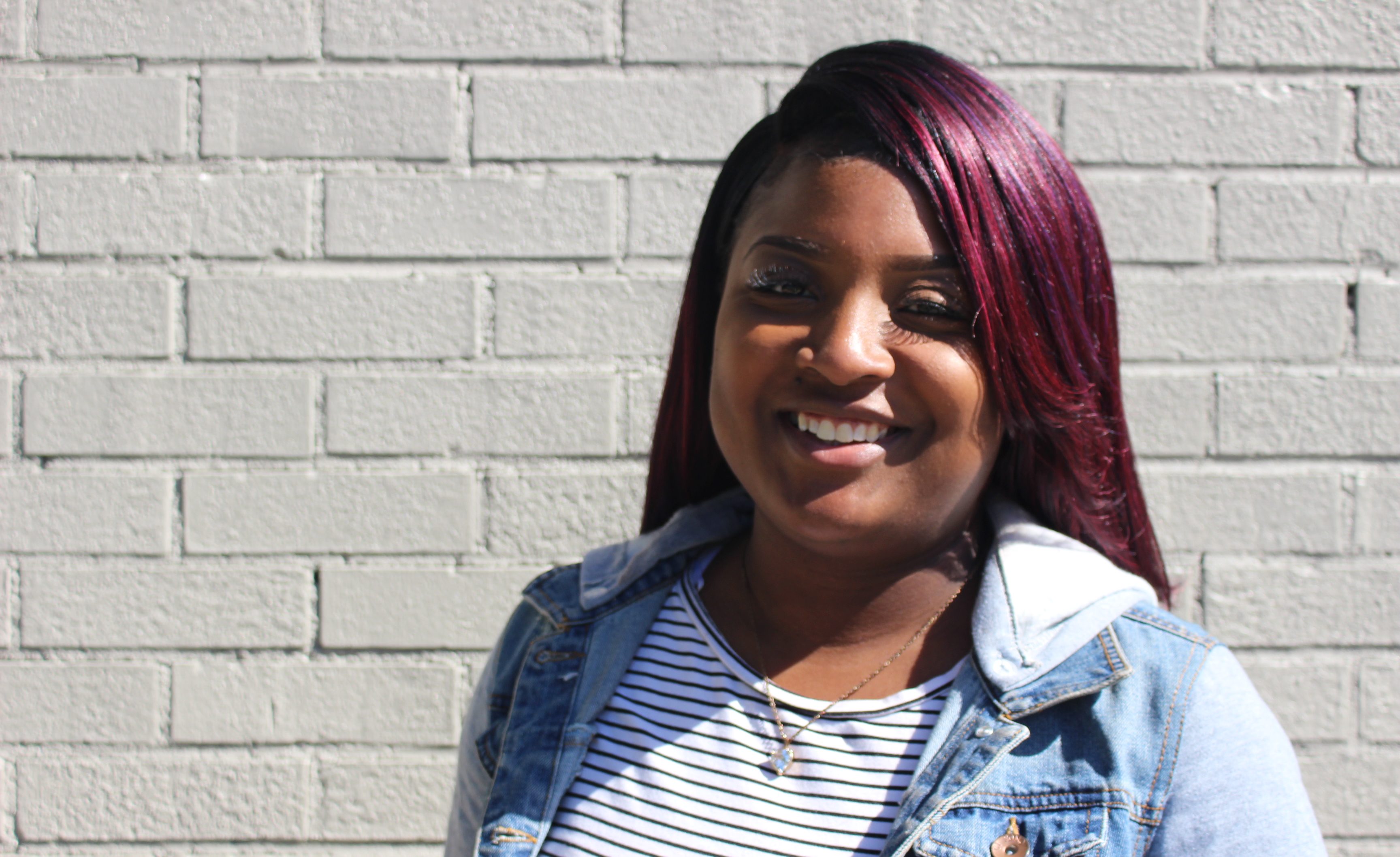 Kendra Yates is the Operations Specialist for Meeting Street Elementary @ Brentwood. A self proclaimed "army brat," Kendra was born in Germany and moved around a lot growing up, but calls Sumter, South Carolina home. She made the move to Charleston two years ago for a job opportunity and to attend graduate school at Charleston Southern University. You can check out her favorite local spots below!
1. Favorite workplace outside of the workplace?
My backyard. I love to sit out on my patio on my swing looking over the lake, with a little neo-soul music playing. The ambience makes it easier to work and I normally get a lot done in this setting.
2. Favorite community event?
I love to go to The Commodore, a vintage jazz club on Meeting Street that started in the early 80's as a "Touch of Class." The Commodore offers live music from different bands 5 nights a week. This very unique location is a hidden treasure in Charleston that many should take advantage of. The band that I enjoy the most is the Black Diamond Band, who performs on Tuesdays!
3. Favorite thing to do on a weekend?
Exploring historical sites in and around the Charleston area. There is so much to see in Charleston, so there is always something new to find in the area.
4. Go-to Restaurant?
I have two favorite go-to restaurants so it is a little hard to choose. The first is Nigel's Good Food! Nigel's is a southern soul food restaurant with a focus on some of the Gullah Geechie recipes that are popular in the culture of the Gullah Geechie here in Charleston. The second restaurant is Water's Edge. Water's Edge is located on the scenic Shem Creek, bringing "Downtown Dining" to the Mt. Pleasant area.
5. Best Brunch spot?
My favorite brunch spot is Ink N Ivy located on King Street in Downtown Charleston. The food is great and the atmosphere is always amazing.
6. Favorite local sports team/sporting event?
Charleston Southern University Men's & Women's Basketball and Track teams. I attended graduate school at Charleston Southern and now conduct study hall for the student athletes there. In the past year, I have began appreciating and supporting these teams. They truly are amazing young adults and great athletes! Everyone should definitely come out and support the CSU Buccaneers.
7. Favorite way to get outside?
I love water and anything that consists of being around water, I want to be apart of. I love going to the pier to sit and take in the views or going to The Battery to watch the dolphins and the ships.
8. Where's the best place to kick back and read a book in the area?
Mt. Pleasant Memorial Waterfront Park. I often go to this park to decompress, read, relax, and even have a picnic.
9. What's the first thing you recommend to anyone visiting the area to do?
I would recommend they do two things. First, go by the Mother Emmanuel Church to pay your respects to the lives that were lost during the shooting, which was meant to bring upon so much hatred and division, but instead brought so many people together. Then, they should go on a boat cruise to view the beauty that lies in and around Charleston. Together these two events show someone visiting the many different sides of Charleston, including the diversity and history, new and old, that lies within the city.
10.Anything else about Charleston that you'd like to share?
Charleston is an onion filled with tons of history, culture, and experiences that can only happen here. Take the time to look into everything that the city has to offer, not just the nice and pretty things, but everything that makes Charleston one of the top tourist destinations in the United States. Dig deep into the history of Charleston and all that still lies here today.