A Letter To Me: The 3 Most Important Things To Remember In Your Last Semester At Winthrop
Story by Jen Jordan / January 19, 2023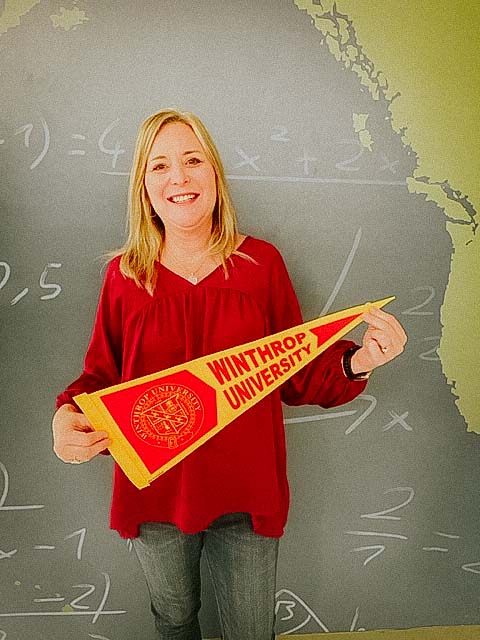 Dear self,
You're in your last semester at Winthrop University in your Master of Education program in Counseling and Development. I remember the feeling of teaching during the day, while going to school at night to complete this degree. But, now that I'm 30 years down the road looking back, here are the three most important things for you to remember/do:
Take care of yourself. (physically and mentally) Before you can take care of children, you first have to take care of yourself. Take time to eat, sleep, and exercise even when there seems to be no time for those things.
Ask advice from seasoned educators, both in your education program and when you are educating children. Asking for help and advice are strengths, not weaknesses. If you think that you know everything, you will not grow.
Set boundaries and stay organized in all facets of your life. Home and school should be separate. Home and work should be separate. Don't mix the two. If you stay organized and ahead of the game, you will feel more successful. Have boundaries with co-workers, bosses, students, and parents. When boundaries get skewed, you will feel the least in control.
Life is good! Your education is important and you will refer to it often, but experience is the best education. If you find yourself in a rut, ask yourself if you need a change. Sometimes the change can be as simple as changing your room location and other times it is a new job or home location needed. Try not to stay stuck, but never quit in the middle of a year. Give yourself grace, but set high expectations. Your reward will not show up everyday, but you still must show up everyday and give it your best self.
Good luck and God speed!
Angie Keels
Winthrop Class of 1996
School Counselor
Meeting Street Academy – Spartanburg