A Special Community Celebration for Meeting Street Elementary @Burns
Story by cnmAdmin2030 / October 8, 2019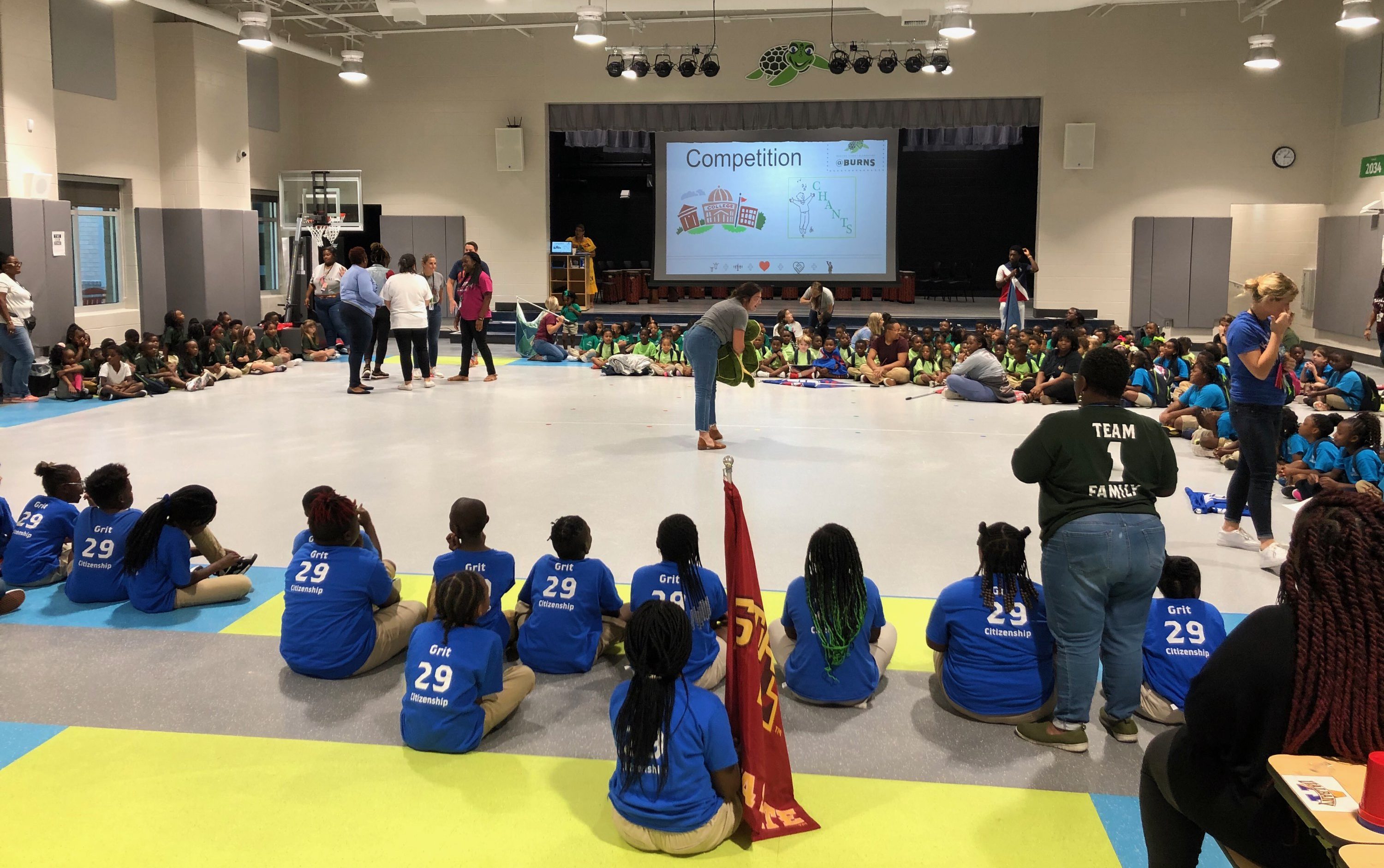 On Friday, October 4, Meeting Street Elementary @ Burns took the time to honor National Hispanic Heritage Month during their weekly Community Celebration. Members of the Hispanic community took the stage to share their experiences, including Teaching Fellow Dayana Reyes and Bilingual Receptionist Rosie Ramirez. A Burns student and his family were also spotlighted and had the opportunity to discuss and honor their culture with students.
Friday celebrations are a tradition at all four of our Meeting Street Schools campuses. Families and community members are invited to gather and celebrate school-wide accomplishments from the week. A big part of the celebration are shoutouts. Teachers shoutout students for outstanding work or specific instances where they implemented a path to success trait during the week. Students and parents also have the opportunity to shoutout and thank teachers. Some campuses even highlight the homeroom with the best attendance.
The time is also used to show classroom unity. Classrooms at Charleston Meeting Street Schools campuses are named after a college or university. Students learn about their assigned classroom college or university, including the school chant. At Friday celebrations, each homeroom takes a turn shouting their chant to showcase their spirit.
Celebrating on Fridays continues to be a thriving Meeting Street Schools tradition that not only showcases the grit, integrity, and academic achievement of our students, but more importantly the gratitude we have for each other as one team and one family.