Commentary: I am a child of immigrants. Support and hard work help me succeed.
Story by Courtney Williams / October 6, 2021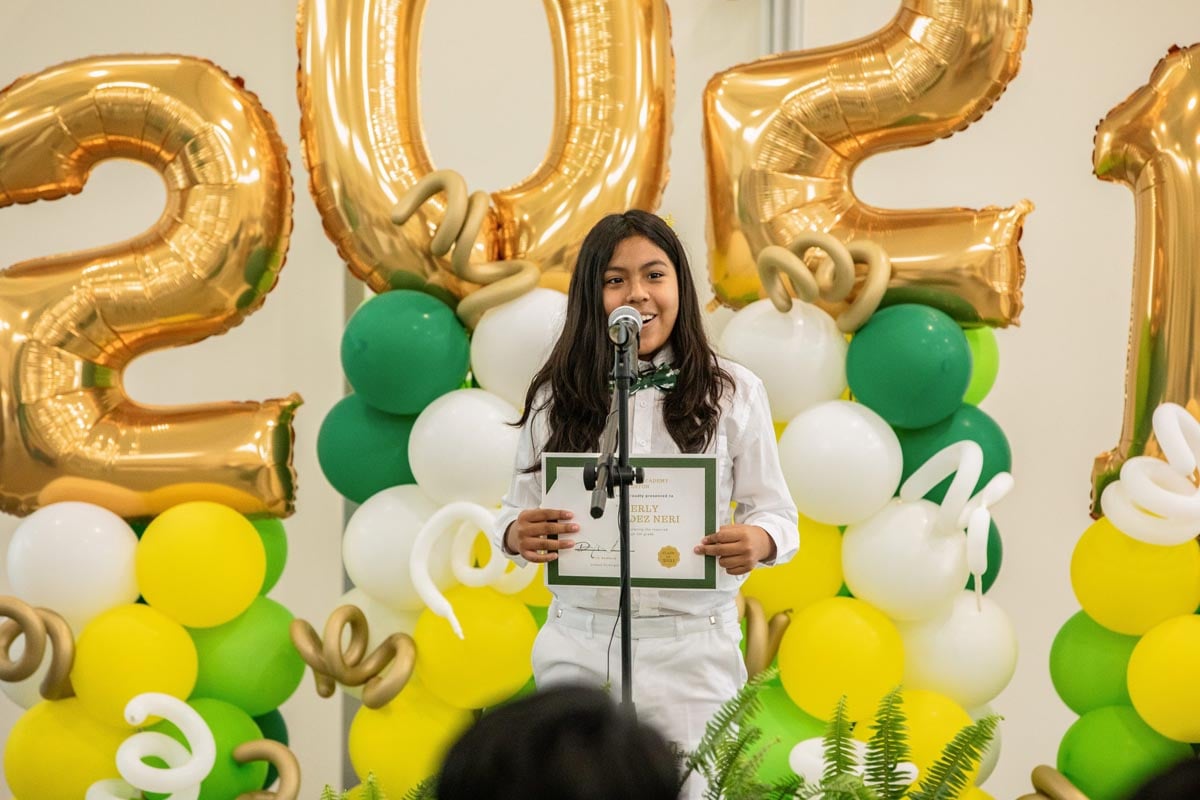 Post and Courier | Kimberly Hernandez Neri
I am at the beginning of living my biggest dreams.
I am a daughter of immigrants and a recent graduate of Meeting Street Academy in Charleston. The Post and Courier recently wrote an article about my Class of 2021.
In a couple of weeks, I will be attending Ashley Hall.
During my time at Meeting Street, I learned that studying hard, showing grit and feeling like I belong are all important. We all know school should be hard — if it's a good school — and that it is not always going to be sunshine and rainbows. We all know that we must always show up and try hard. If you try your best, it just might work out. That is how I got to where I am today.
If you have never been new to this country or new to a school, picture this: You know no one, you meet new people, you have to do homework, you have to study for tests, and then you have to actually take the test. You have to do a lot of tough things. After all, it is school.
However, my first day of school at Meeting Street was extra hard. I had this thing called a language barrier. I am Mexican American, and I speak English as my second language. My parents are unable to teach me English because they speak only Spanish.
However, one of the teachers at Meeting Street speaks Spanish really well. It made my life at school, and my parents' lives, so much easier because she was always there helping to translate. After a few months, we were able to talk in English and Spanish.
There are some amazing teachers at Meeting Street Academy, and I feel lucky to have had them all. My teachers always made me feel like I belonged. Most of my classmates were not like me. This felt hard, but I made amazing friends. They made me feel like I belonged. My fifth grade team has been together for a long time, and they always held me up when I was down.
A huge thing for me in fifth grade was a program called middle school prep. It prepares students at Meeting Street for middle school. Then there is high school prep. We practiced various skills including taking tests, writing essays and finding out who we are as people. This helped me figure out that I am imaginative. I am a poet, I am clever, and I am determined.
It was not until "signing day" at Meeting Street Academy that I knew I would be able to go to Ashley Hall. I had never felt like that before. My family cried. I felt like I was being handed a big check. I wasn't getting money, but it kind of felt like I was.
When I think of my parents, I cannot always think of the right words to say. They are caring, supportive, protective, loving, and I know they are always doing their best for me. They always show up, even when it's hard, even when they struggle.
Once signing day and graduation were over, my mom took a million photos of me. Then she showed me a photo from my first day of school in fifth grade. That made me think back to my very first day at Meeting Street.
I am not going to lie: I have some anxiety. In my head, I know that I am leaving Meeting Street after seven good years. But Ashley Hall awaits. My biggest dreams are coming true.
Kimberly Hernandez Neri, 11, of North Charleston is an alumna of Meeting Street Academy and an incoming sixth-grader at Ashley Hall.