Don't Knock Plans for Burns
Story by Jen Jordan / May 31, 2016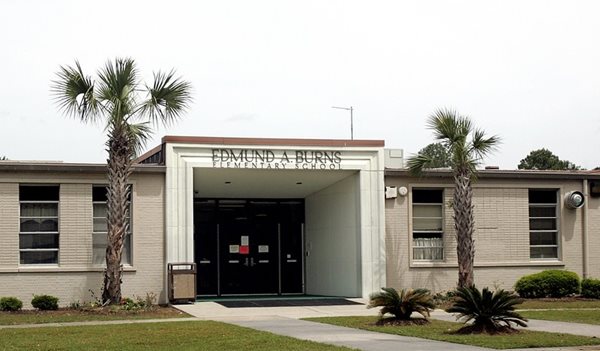 A question for those who are protesting plans for Burns public elementary school to be operated by a private company: How many classes of children should come up through the school's failing system before the district makes some big changes?
Another question: Don't those children deserve to try an educational approach that has proven to be far more successful?
The Charleston County School Board's decision to form a partnership with Meeting Street Schools for Burns, similar to the one at Brentwood, is not, as some are suggesting, a conspiracy. Unless trying to replicate an extraordinarily successful program is a conspiracy.
Shy of things going terribly wrong, students in the Burns attendance zone will relocate temporarily and end up in a brand new school building with teachers who have the resources and experience to guide under-resourced children to academic success.
In columns on our Commentary page and at a meeting of the NAACP Charleston branch Thursday night, educators have expressed concern about the privatization of schools. Millicent Brown, co-founder of the Quality Education Project, worries that the school would not be accountable to the district, although it would have a board of trustees comprised of representatives of both Meeting Street Schools and CCSD — one of them Superintendent Gerrita Postlewait.
In contrast, Dot Scott, president of the NAACP's Charleston chapter, defended the plan for Burns.
This is how it works: For two years, while CCSD rebuilds Burns, current students will attend classes at Ron McNair Elementary School. The youngest students entering school for the first time will attend classes at Meeting Street@Brentwood, which is finishing its second year.
Brentwood, with extra resources provided by Meeting Street Schools and CCSD and with the authority to hire and fire independent of the Charleston County School Board, has won wide praise for its early progress. Its students, who begin school at age three, have tested remarkably better than students in similar neighborhoods even though their scores were about the same to start with.
Dr. Postlewait has said the school could be a model for other struggling district schools.
Indeed, it is modeled after much acclaimed Meeting Street Academy, a private school for students who would otherwise attend failing public schools.
But while MSA is supported by philanthropist Ben Navarro and has a screening process for students, Brentwood is open to any students who live in its attendance zone, and it is still successful. Why shouldn't it be the same for Burns students?
Critics often mention that teachers and staff at Burns have worked hard on behalf of their students. That's admirable. But they are working hard in a system that hasn't helped narrow the achievement gap between minority students and their white counterparts.
At the NAACP meeting, people were encouraged to complain about CCSD to the U.S. Department of Education and the Office for Civil Rights about racial disparities in such things as school disciplinary actions and performance on Advanced Placement tests.
They might want to refrain from complaining about Brentwood and Burns. Both are primarily black. Students at Brentwood are narrowing that achievement gap, and Burns students are expected to do the same. Yes, some of Burns' faculty will have to relocate to different schools, but Burns students are being given a rare opportunity.
Change is difficult, but change is what parents, school advocates and civil rights leaders are calling for.
Forming a public/private partnership with Burns Elementary isn't the change they were expecting, but it's a change they should give a fair shake.