#GIVINGSTORY: The Green Heart Project to Bring Community Garden to MSE@Burns
Story by cnmAdmin2030 / November 7, 2019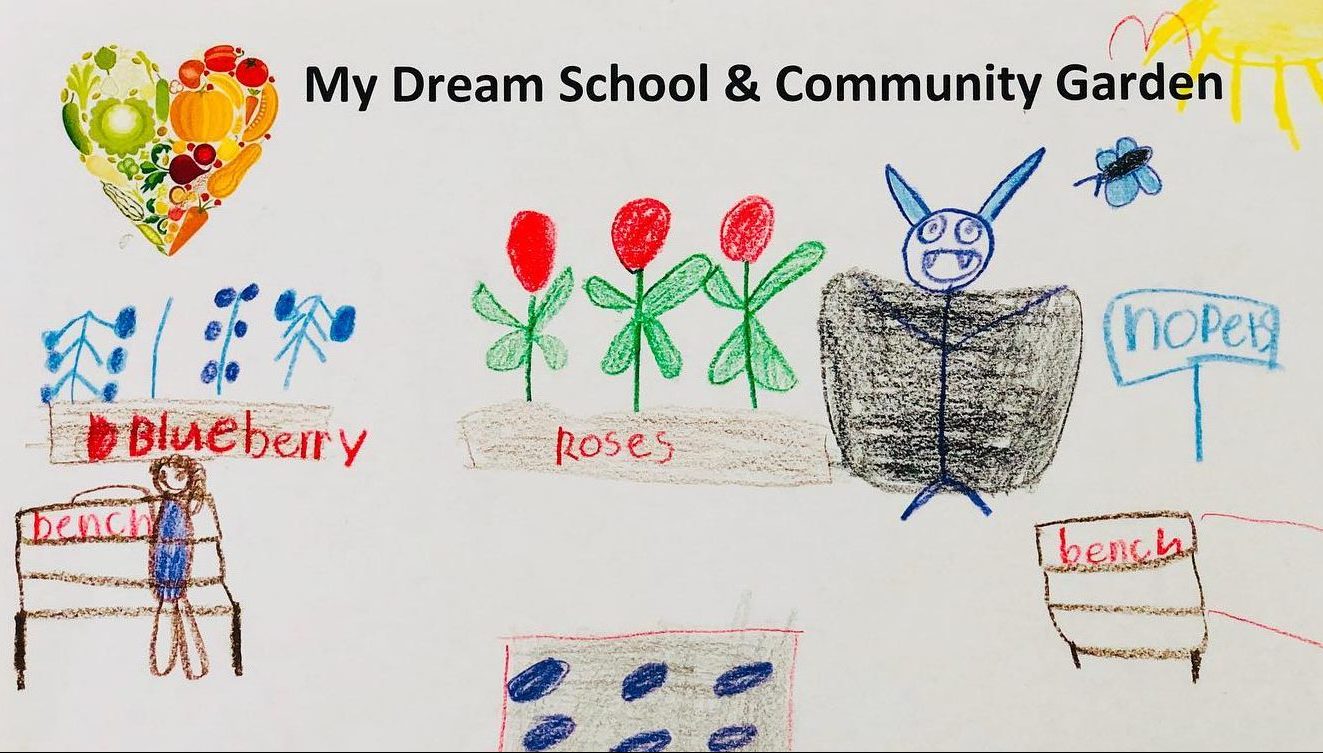 The Green Heart Project (GHP) is dedicated to helping schools bring their garden programs to life through support and educational resources. The GHP has ongoing, successful relationships and gardens at both Meeting Street Academy-Charleston and Meeting Street Elementary @Brentwood and have been vital in helping to foster student engagement as well as community relationships. So when Meeting Street Elementary @Burns decided a garden would be apart of their new campus plans, it was an easy decision to partner with The GHP.
The garden creation process has been a collaborative effort between many, including MSE@Burns students who are very involved in making the garden come to life. Last spring, students learned all about gardens through our core curriculum, Wit and Wisdom, as well as through additional read-aloud books. At the end of the year, Green Heart came to campus and students were able to design their dream school garden along with their landscape architect, who incorporated the students' designs into the garden blueprints.
Those blueprints are set to be complete in Spring 2020. MSE@Burns and The Green Heart Project are hopeful the garden will mean many things for the Dorchester-Waylyn neighborhood and act as small seed in eliminating the problem of limited fresh food access for the community. We believe it will not only help educate students about food systems and the benefits of organically-grown fruits and vegetables, but allow many diverse communities to have a unique, common space to facilitate relationships. This project will provide many opportunities for partner and sponsor organizations, further connecting our students to mentors in the Dorchester-Waylyn neighborhood and the North Charleston community as a whole.
Upon completion, GHP will lead the maintenance and upkeep of the garden with Farm and Project Manager Nathan Burnell alongside our Garden Coordinators, myself and Tara Warrington. Burnell will also support the school-based Garden Committee, serving as a resource to boost school involvement in the garden. Students, particularly MSE@Burns third graders, will resume their involvement when the project becomes apart of the Extended Day Program in Spring 2020. Lessons will feature culturally relevant crops and culinary dishes thanks to GHP's staff participation in Racial Equity Training.
Thank you to our entire community and especially The Green Heart Project. We are inspired by your staff's dedication and are grateful to you for making this dream come to life for our students and families.
If you're interested in becoming involved, stay tuned for the announcement of Garden Build Day that MSE@Burns will be hosting where students, families, staff, and community members can all participate in the garden's construction.