How Krista Bruce and Rachel Goodale Navigate Co-Teaching in the Classroom
Story by cnmAdmin2030 / November 19, 2019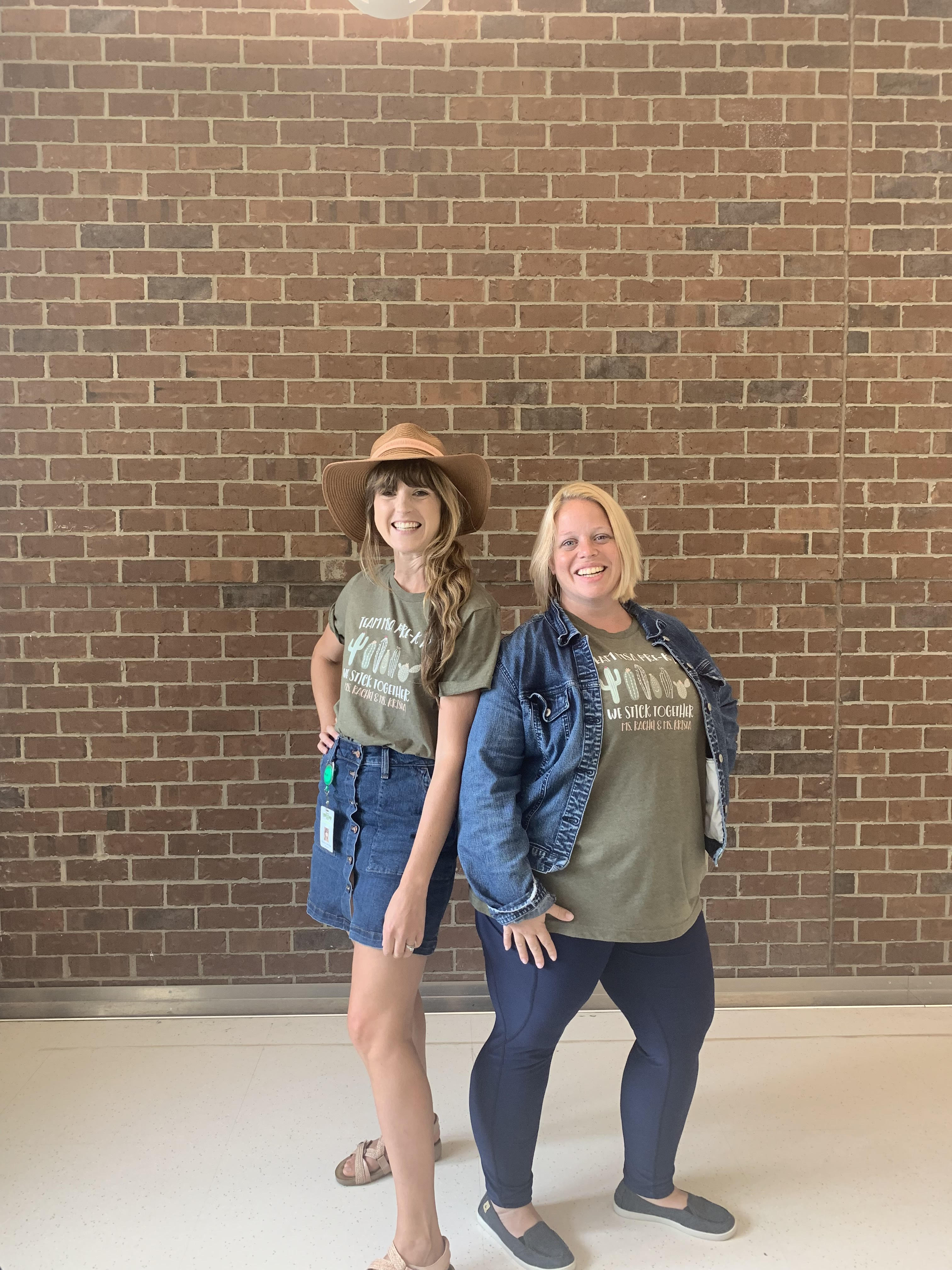 Entering their 6th year of teaching together at Meeting Street Academy in Charleston, Pre-K Teachers Krista Bruce and Rachel Goodale really do "stick" together and embrace Meeting Street Schools' co-teaching model. Learn more about their special bond and how they jointly navigate the classroom in the interview below.
What are the benefits of working as a co-teacher?
Krista: I am grateful to work with someone who is passionate about working with kids and partnering with families. Rachel is someone who is committed to making school fun and engaging for children. She wants to instil a love for learning. We partner together to do this work and be the best for our kids.
Rachel: Krista and I hold each other to a really high standard to be the best for our kids. We hold each other accountable to always be getting better for our kids. We are constantly looking at our work together and always making sure it's what is best for our kids, who are the future!
You're entering year six of working together. How have you navigated your relationship as co-teachers?
Krista: We have learned that if something is not going well, whether it's behavior or academics, then we have to step back and figure it out together. Our #1 goal is ensuring that the kids are enjoying what we are doing because learning should be fun.
Rachel: I will say the first thing you need to work on is figuring out how to communicate the hard stuff, like sharing when lessons don't go well or when little things need to be tweaked. It's important to have a close relationship where you're welcoming that feedback and understand that it's coming from a good place to help you grow as a person and teacher to be the best for our kids. Krista and me have the same goal to be in the process of always becoming better for our kids.
What is something you admire in your co-teacher?
Krista: Rachel is an amazing human. Everyday she is ready to engage the children and help them work hard to accomplish their goals. Rachel has taught me that you can do anything you work hard to accomplish. She is a rockstar!
Rachel: One thing I admire about Krista (among many other things) is that she is a really great mom and she brings that into the classroom. She has that sacrificial mom love for her kids, students, and co-workers. She's the best!
What piece of advice would you give to those entering a co-teaching model? How can they make it a successful partnership?
Krista: I think co-teachers should get to know each other inside and outside of school. Go walk the Ravenel Bridge together, get coffee and have genuine conversations. Be real with one another. Let one another know what is going on with you, so they can support you better.
Rachel: Co-teaching is not easy, especially the first year. You are just getting to know each other and there's going to be different personalities, work languages, etc. A lot of our professional development at MSA-C focuses on personality tests, which is really helpful. It's good to know how your co-teacher processes things and how they like to receive feedback. A part of your job becomes understanding that person and knowing how to support them.
What would you say your co-teacher's main strength is as an educator?
Krista: Rachel is always intentional. She is always making sure that whatever we're doing, the kids are having fun while learning. Whether it's a ten second transition or a ten minute read aloud, it doesn't matter. It's always quality. It drives me to do better everyday.
Rachel: It really goes back to Krista being a great mom. She has a mother's sacrificial love not only with her own kids but also with our students. In the workplace, that means she works harder and loves harder than the average bear. That is someone I want to work with, be around, and become more like.