Meeting Street Academy-Charleston Welcomes New Executive Director
Story by Jen Jordan / March 23, 2023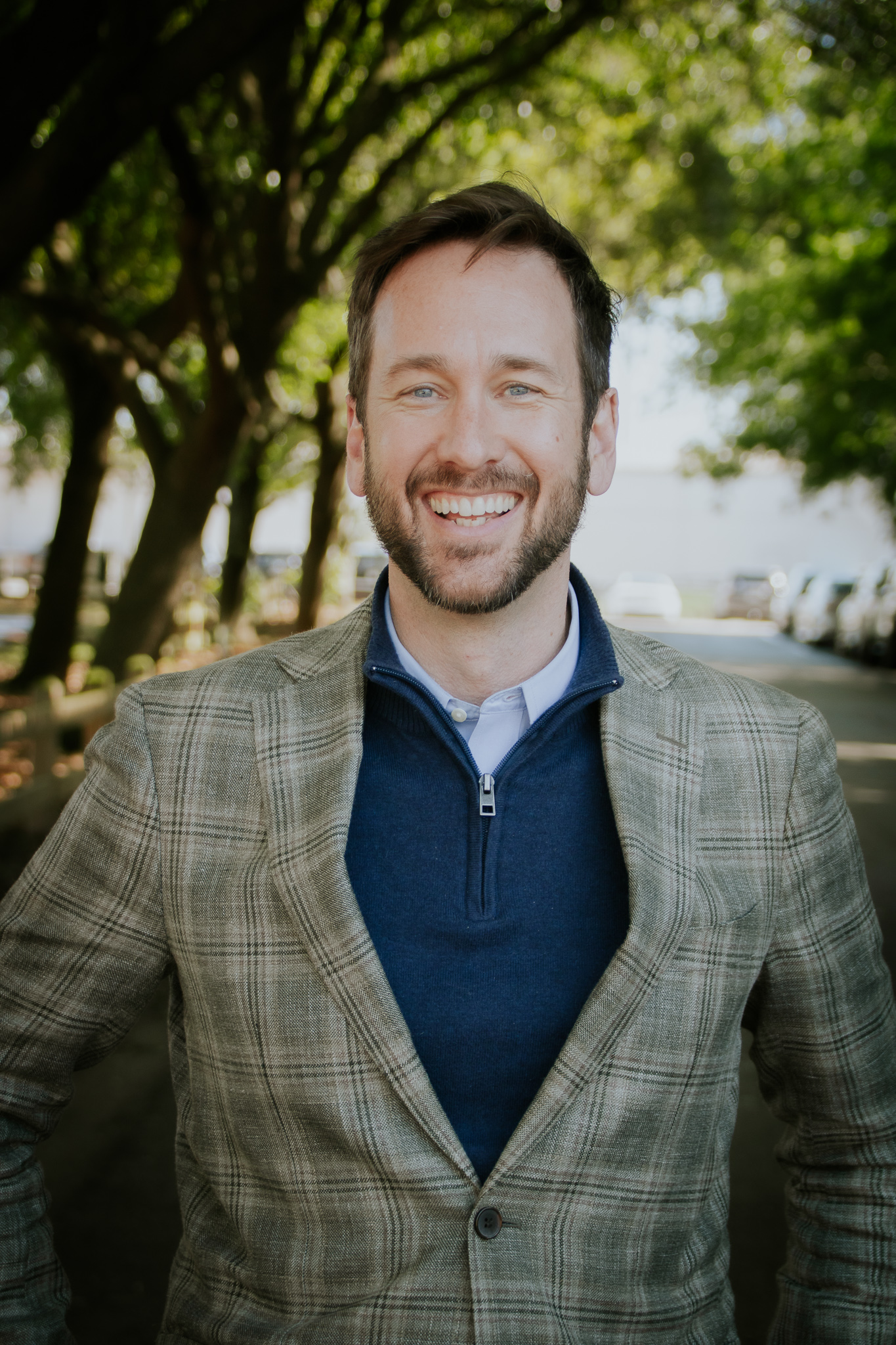 We are honored to announce the hiring of an Executive Director for Meeting Street Academy, a leader who will guide our community through its second decade.  In this capacity, he will oversee all aspects of MSA-C, from early childhood to college.
Christopher Eide Azevedo brings a wealth of diverse experiences to the role. He is an award-winning middle school math teacher, a social entrepreneur who has started and led organizations that challenge the educational status quo, an advocate who has both lobbied government officials and worked within government to make it better, and a Head Administrator at one of the country's historic public charter schools.
In his most recent role as Head Administrator at the Turquoise Trail School, one of the oldest schools of its kind in America, he steered the campus through the pandemic, built a standalone hybrid academy, developed an early childhood education program for 3-year olds, and developed a middle school campus. The school's graduating 8th graders outpaced the state and local district by double digits in all subjects.
Along the way, he founded and coached "Coyote Chess", re-centered the school model on deep arts integration, and raised over $1M in additional funds. He designed the concept and raised funds for the "Success Coyote", a new staff member who supports all students as they transition to high school, to ensure that all graduates hit the top 10% of their freshman class no matter where they attend. Recently, his scholars researched and presented a lengthy report and budget to members of the New Mexico State Legislature with a request of $250,000 for a new playground, which was subsequently funded.
Now in his third decade as an educator, Mr. Eide Azevedo has taught in traditional and public charter schools in Houston, New York City, and Seattle. While in Seattle he founded the advocacy group Teachers United and taught educational policy at the college level at the University of Washington. He later led national policy efforts across several states at Teach Plus, an organization that exists to amplify teacher voice. Along the way, he was named a Pahara-Aspen Institute Fellow and a member of the Royal Society of the Arts and the British-American Project.
Mr. Eide Azevedo earned undergraduate college degrees in chemistry and philosophy from University of Washington, and later earned a master's degree in education policy and management from Harvard University. Recently, he was a member of the inaugural cohort of EdLEADers at Stanford University. Outside of work, he loves to play music, cook, sail boats, fly planes, and hike the country with his wife, Kit, and their dog, Mouse.