Meeting Street Academy Spartanburg's Chase the Maverick 5K – 2020
Story by Courtney Williams / February 12, 2020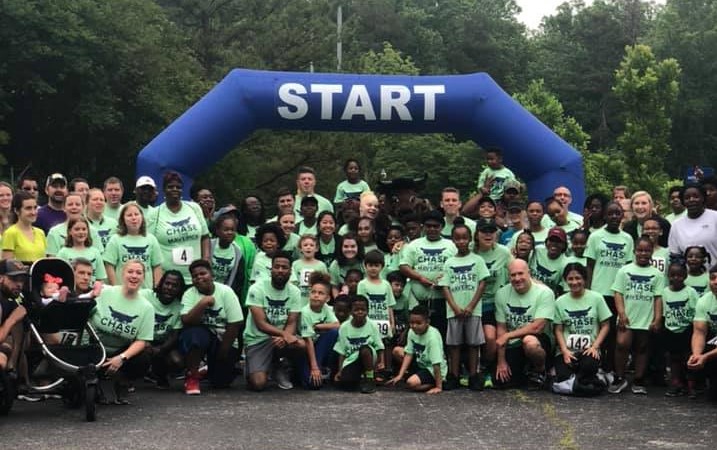 About the Event
Join us Saturday, May 2, 2020 at Duncan Park for Meeting Street Academy Spartanburg's Chase the Maverick 5k. The event will include prizes, local vendors, music, and more! The 5k race will begin at 9:00 a.m. followed by the 1-mile Kids' Fun Run at 9:15 a.m. Funds received from the race will go toward student wellness and running club at Meeting Street Academy Spartanburg. This event is open to the community. We welcome anyone who loves Spartanburg to come and join our students, families, teachers, and partners as we race together.
Event Details
When: Saturday, May 2nd
Check In: 8:30 am
5K Race Start Time: 9:00am
Fun Run Start Time: 9:15am
Location: Duncan Park, 1000 Duncan Park Spartanburg, SC 29302
What are you waiting for?
Sponsorship Opportunities
In order to keep entry fees for our students & families low and to ensure that every student participant receives a custom finish medal, the Meeting Street Academy Spartanburg team has created sponsorship opportunities. This race will be open to the entire Spartanburg and surrounding community and will be a wonderful way for our Meeting Street Academy Spartanburg family to continue to grow their community presence and support.
Please contact Siobhan Ragan at sragan@meetingstreetschools.org or (864) 253-1800 if you are interested.
All companies that donate will be advertised on our social media and our website.

Sponsorship/Donations of $250 or more will appear on our race day t-shirt, event flyers, and our social media/website. 
Thank you for supporting our scholars in all aspects of their lives!