Meeting Street-Burns Hosts 'Capstone' Program Entrepreneurs
Story by Jen Jordan / May 26, 2023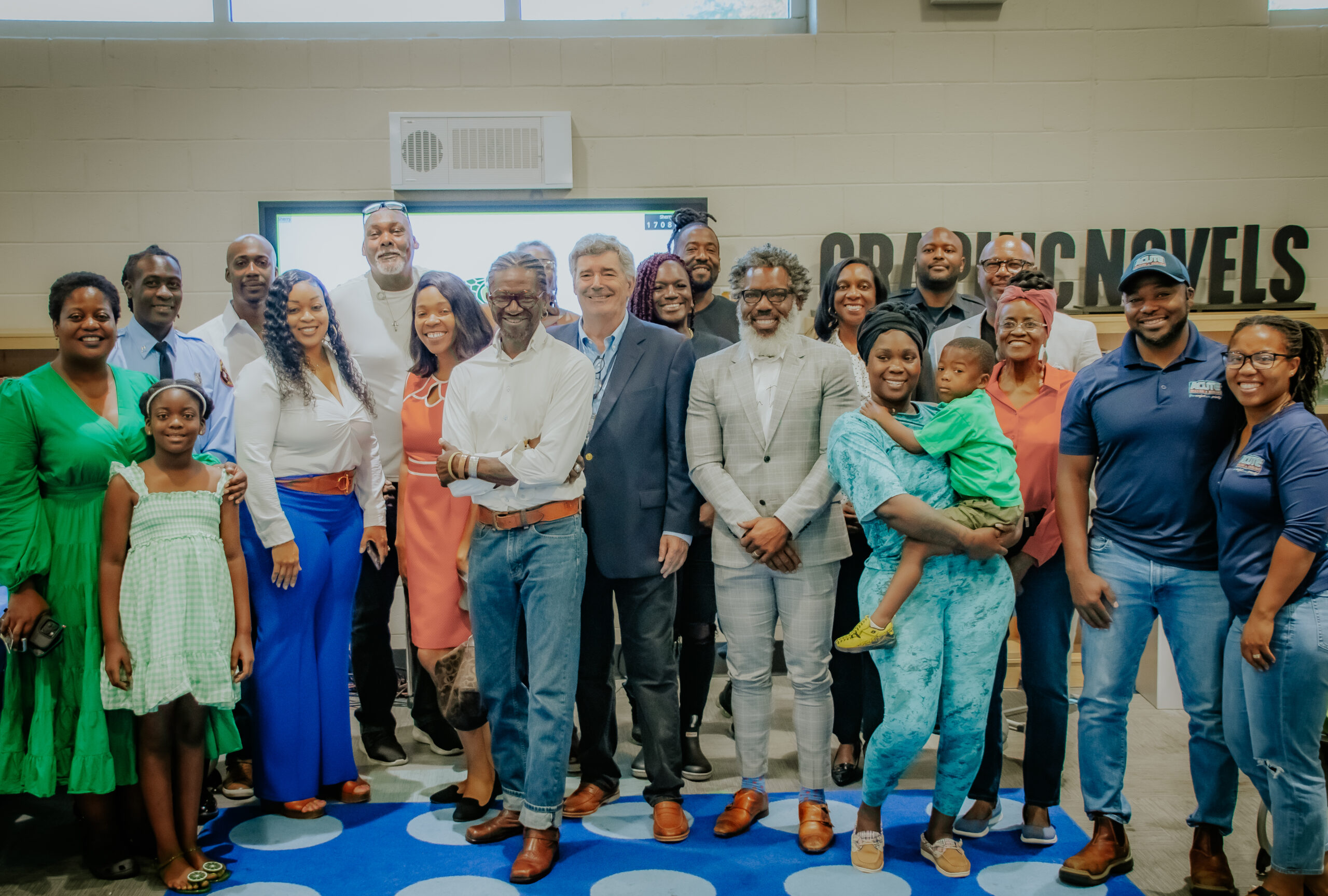 Local Business Executives Celebrate First Year Meeting Street Schools' Program Developed to Empower the Next Generation of Entrepreneurs
Charleston, SC –  More than 25 entrepreneurs and business professionals from the Greater Charleston area gathered this past week at Meeting Street – Burns, North Charleston for the culmination of the Meeting Street Schools (MSS) 2022-2023 Capstone program. Capstone, which includes a series of intentional experiences, both in the classroom and the "real world," was launched this year at Meeting Street – Burns.  The program is expected to be rolled out at other MSS Schools in the 2023-2024 school year.
"Capstone will be an integral component of our middle school model," said Director of Alumni Services, Kat King. "Our vision is to prove what is possible for all of our students. To make that happen, we need to prepare our students to thrive in a rapidly changing world. Capstone will play a pivotal role in helping to achieve that goal."
The MSS Capstone experience was developed to build on and complement the essential skills taught in-school each day, and to help instill an entrepreneurial mindset to empower and resource our students to imagine and launch their own business ventures. As part of this process, they will develop enduring, translatable skills that will benefit them in whatever walk of life MSS students decide to pursue.
Field Trips & Speaker Series
An essential part of the Capstone program is to provide Meeting Street students with direct exposure to entrepreneurs and professionals from a broad range of industries. In 2022-2023, MS-Burns students met with more than 30 business owners and professionals, either as part of a class Field Trip or at a Capstone-hosted Speaker Series event.
"Meeting successful professionals with similar backgrounds from their local communities allows our students to see what's possible," said Greg Sherry, Capstone Coordinator. "The students also learn firsthand what it takes to be an entrepreneur, and to gain a better understanding of the importance of skills like critical thinking, creative problem solving, leadership, teamwork and overcoming adversity, among others."
"It has been an honor and privilege to participate in this innovative entrepreneurial program. As a small business owner, I was able to share with the students how it takes hard work and fearlessness to be an entrepreneur, and most importantly, to believe in themselves," added Shawntelle Matney, Capstone entrepreneur and Owner of MCC Property Solutions.
Local Entrepreneurs looking to positively influence and impact the next generation of innovators are invited to participate in next year's Capstone program. Please visit MeetingStreetSchools.org/collaborate-with-us/ to learn more.