Meet Erin Efa: Our First Meeting Street Schools Scholar To Attend Academic Magnet
Story by Jen Jordan / May 31, 2023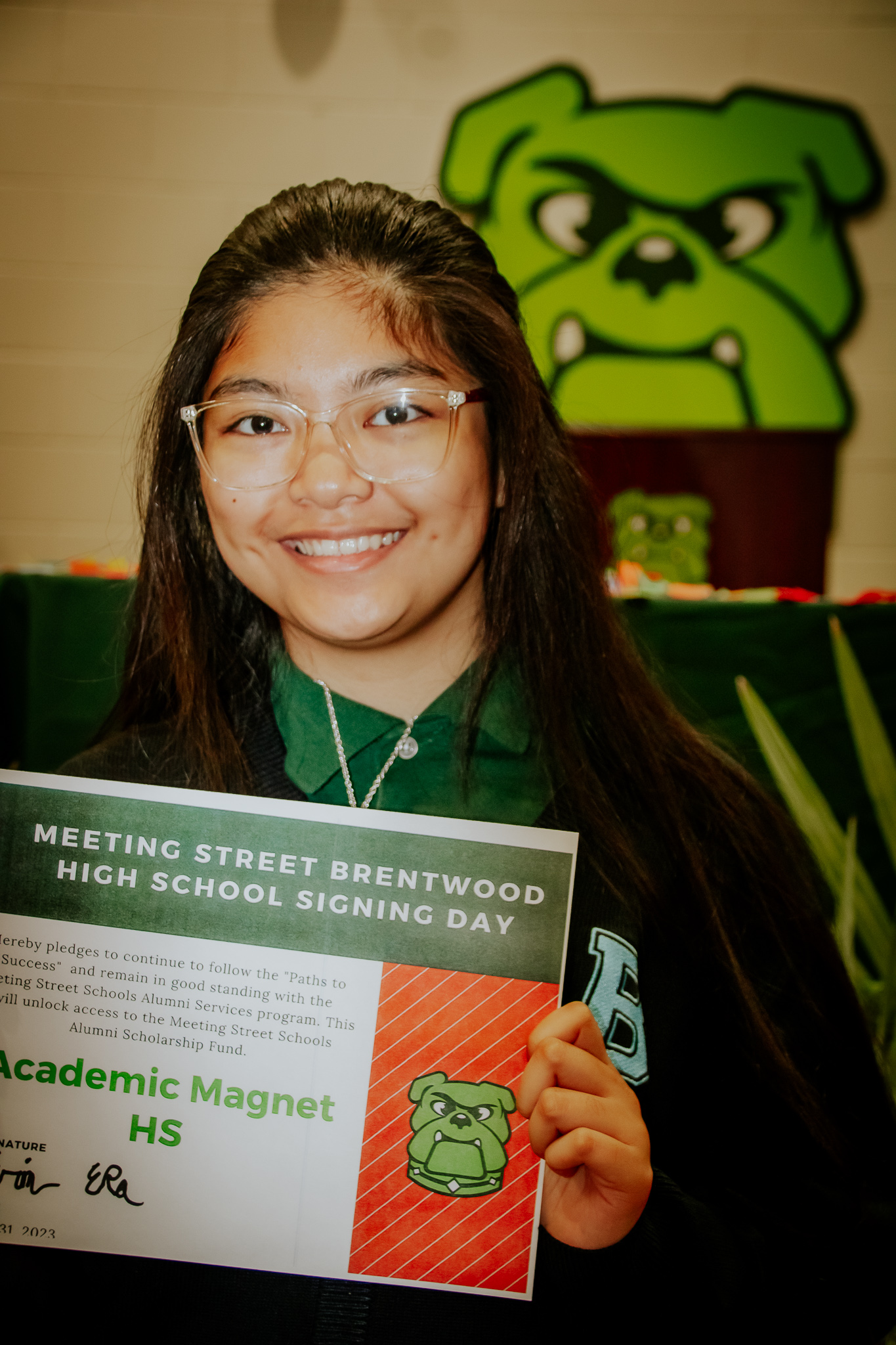 How does it feel to know you're the very first Meeting Street Schools scholar to be accepted into Academic Magnet?
To be honest, I was shocked. I know other students wanted to get into Academic Magnet, but hearing I was the only one was really surprising.
What are you looking forward to most about attending high school at Academic Magnet?
What I look forward to most is experiencing the new environment that I'm going to be learning at. Going to Academic Magnet will help me be in a comfortable space that will keep me focused on what I need to do for my future and away from distractions that could prevent me from being successful.
What did you do throughout your middle school career that helped you accomplish this?
Throughout Middle School, I worked hard and followed the rules. During that time, I was working alone and that helped me get good grades and be prepared. I consistently made an extra effort and this led me to be a successful student. 
What are your goals for the next four years of high school and beyond?
My goals for the next four years of high school and beyond are continuing to be a role model and maintaining good grades. Those two goals are really the most important for me and if I am able to achieve them, then this will help me be the person that I want to be in the future.
How are you planning to accomplish those goals?
I plan to continue to help people out and always do the right thing. I will work hard, even when it's difficult to do, and I won't let distractions get the best of me.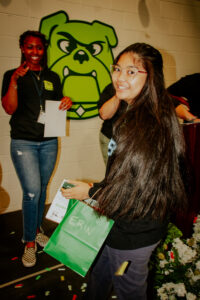 What was your favorite part about being a Brentwood Bulldog?
My favorite part about being a Brentwood Bulldog is being recognized as the "smart kid." I really loved how students and teachers saw my worth and gave me the respect that I needed to be a Brentwood Bulldog. Because of this, I know I made an impact at Brentwood.
What advice would you give to younger students who also want to attend Academic Magnet?
My advice to them is work hard and do the stuff at school that will help you be successful. Yes, we all want to have fun, but when you don't put in the work you're only letting yourself down. Get out of your own way and do what you need to do to accomplish your goals.