Nearly $600K in Performance Awards Earned by Meeting Street – Burns' Teachers After Achieving Excellent Student Growth
Story by Jen Jordan / June 23, 2022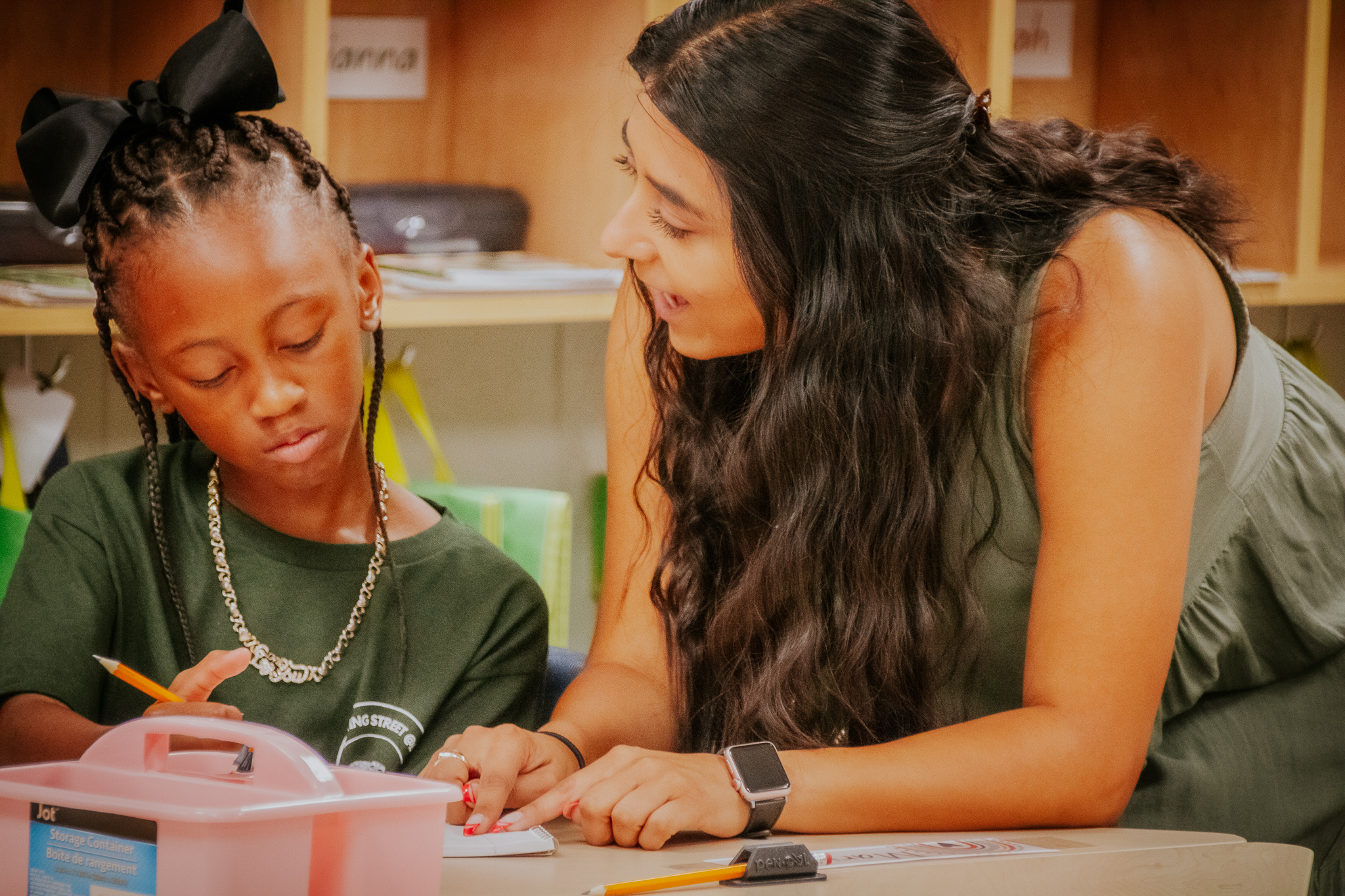 Meeting Street – Burns (MS-Burns), the newest Meeting Street Schools' Public School of Innovation dedicated to providing transformational educational opportunities to children in North Charleston, today announced 42 educators earned a total of $591k in Meeting Street Schools' performance awards based on excellent student growth for the 2021-22 school year.
MS-Burns (grades PK-6th for the 21-22 AY) met 64% Fall to Spring projected growth targets in reading, 71% in math for grades 1-5, and 64% for math in grade 6. These growth percentiles placed the school in the top two tiers for percentage projected growth met district-wide.
"We are thrilled that we are staying true to the commitment we made to parents when they enrolled their children in our school: ensuring that every child in our school is on the path to college and/or career," said Principal Chad Weiden. "I could not be more proud of our students, their families, and the amazing educators in our building who have that unwavering belief that every child can and will learn."
Meeting Street – Burns partnered with Charleston County School District in 2018 to become the official operator of the then named Edmund A. Burns Elementary School (a CCSD North Charleston public school) after the school had consistently been rated one of the worst-performing schools in the district (Post & Courier, 2018).
"What Chad and his team have been able to do in only four years isn't easy and is cause for celebration," said CEO Christopher Ruszkowski. "They are doing the work and proving what's possible and our stance as an organization is that the educators who are doing great work should receive great compensation."
"Excellent teachers should get excellent pay," Charniqua Jenkins, Meeting Street – Burns kindergarten teacher and award recipient, shared. "If we don't push our kids to … (grow)…in reading and math, they won't have the opportunity to be astronauts, teachers, lawyers…when they grow up. So, we should reward teachers who push their scholars to achieve the kind of growth that creates more opportunities for their futures."
"We're excited about the momentum we're creating with this innovative opportunity as we head into our third year of implementation," continues Ruskowski. "We would love to see more schools and school districts launch similar award structures to help incentivize and retain their best teachers."
A total of $1.8 million in performance awards were earned for the 2021-2022 school year across the four Meeting Street Schools' campuses. (see MSS campuses here). Teachers earn a performance award based on growth from Fall to Spring in both reading and math scores on the MAP assessment. Over 100 of the 170 qualifying Meeting Street Schools' educators received a bonus this academic year. The performance awards averaged around $15,000 per classroom teacher with some earning more than $50k.