READ365 Book Review: The Toothpaste Millionaire
Story by cnmAdmin2030 / August 1, 2019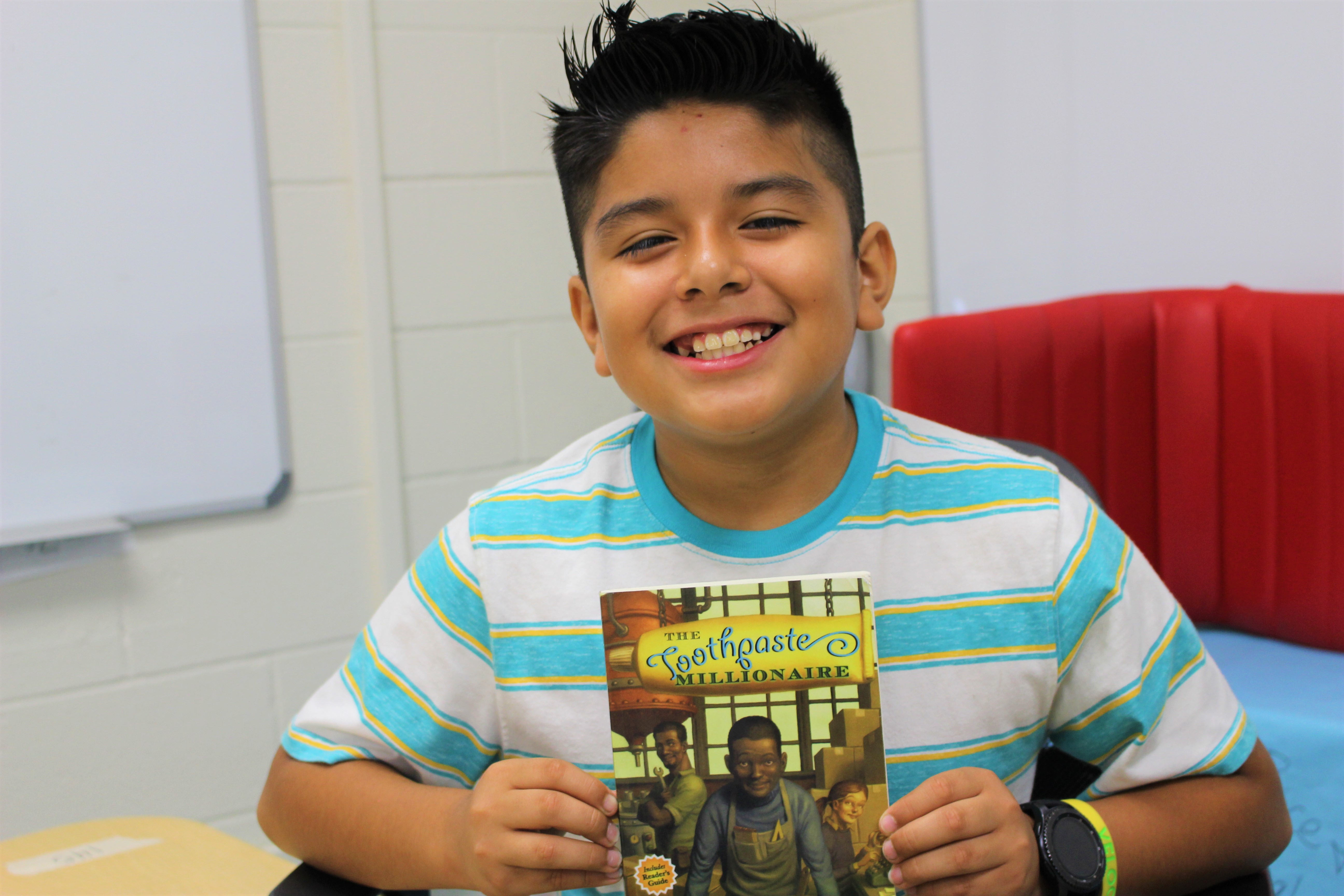 Manuel is a rising 6th grader at Meeting Street Elementary at Brentwood. He has been apart of the READ365 program since it began in spring 2018. This summer, Manuel read The Toothpaste Millionaire and we had the chance to sit down with him for an exclusive review.
What book did you read this summer?
The Toothpaste Millionaire
Who is the author?
Jean Merrill
What is the setting of the book?
There are lots of settings. Kate's house and Rufus' house. They also go to the auction house to claim their prize.
What surprised you the most while reading the story?
I was surprised by her claiming a bunch of jars. She miscalculated how many she was going to get.
Describe one part of the story you would change if you were the author.
Easy. I would take out the math.
Who is your least favorite character?
I actually don't have any characters that I dislike.
Do any of the characters in the story display any of the Meeting Street Schools Path to Success traits (grit, gratitude, optimism, empathy, citizenship, integrity, self-control, curiosity)?
Yes, pretty much all of them. Citizenship and grit by working together. Everyone comes to help Rufus make toothpaste.
How likely are you to recommend this book to a friend, on a scale of 1-10?
10 if you like math, 7 if you don't.
Would you read another book by this author?
Maybe!
What is your favorite part of READ365?
Getting to read with my partner, Lucas.