What "Sparked" Emily Godwin to Choose a Career in Education
Story by cnmAdmin2030 / August 29, 2019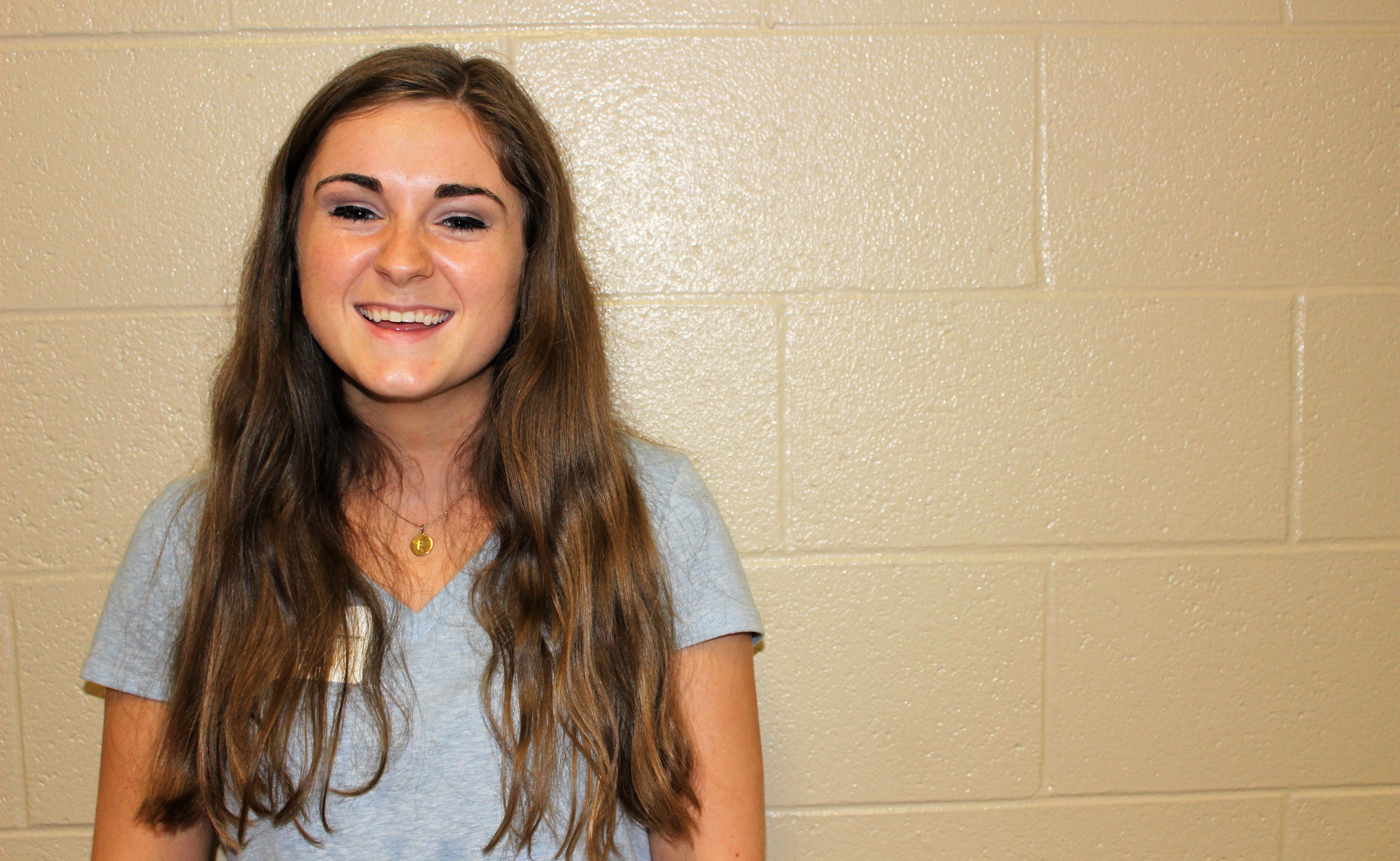 Coming from a family of educators, Emily Godwin grew up playing her own version of teacher by teaching lessons inspired by her own school day to an audience of stuffed animals. Always begging for more "pupils" to add to her imagined classroom, it became obvious to Emily's mother that her daughter would follow in her footsteps. Emily agreed, "I felt like it was my calling early on. I don't remember a time that I didn't want to be a teacher."
Emily continued to nurture her calling by working at the YMCA for four summers as a summer day camp counselor and an eventual division lead in the program. Emily loved working with the children and "had a hard time understanding the burnouts others experienced. I felt so energized by the kids." For Emily, the experience just reaffirmed her decision to go into teaching and made her determined to give kids the very best version of herself, every day.
It's no surprise then that Emily decided to major in Elementary Education at Clemson University. Despite her confidence and positive experiences, Emily sometimes doubted herself during her practicum experience in college–as many do. She credits her professor, Dr. Pough, for encouraging her to keep going during the demanding moments of student teaching. "She believed in me and challenged me to reach goals she knew I could reach."
Emily continues to give the best version of herself at Meeting Street Academy-Spartanburg as the first MSS intern to officially join the team as a teaching fellow. However, she's traded in her stuffed animals for a group of kindergarteners. You can learn more about her and her journey to teaching below!
Who was your most influential teacher in school and why?
Ms. Gramling who was my first grade teacher. I loved her. She made our classroom feel like a family and she felt like my grandmother. From meet the teacher, I automatically felt comfortable with her and I remember liking the way she smelled because she always hugged us. It put me at ease because she smelled "homey."
What was your favorite recess activity and why?
I loved the tire swing. We always had recess after lunch and a lot of people couldn't handle it. They would throw up. It would be closed a lot of the time because of kids getting sick, but I never did. I would walk over, get on there and own it. It made me feel really good about myself because I could handle it and other kids could not.
What was your favorite book growing up?
I probably liked this for too long. I loved If You Give a Mouse a Cookie. I used to have the little mouse stuffed animal and he held the cookie. Everytime I read it, it was like I was reading it for the first time.
What school lunch did you look forward to?
I loved school lunch growing up. I packed the first day, but ended up buying my lunch. My favorite were the teriyaki beef bites. No one else liked them, but I loved them. The fake grill marks made it easy to cut. I also loved the square pizza with the little pepperonis and always got excited for the Thanksgiving and Christmas meals.
Favorite subject in school?
Math. It was so weird to me that people hated math. It shocked me when people would say, "I hate going to math." I was always so confident in my math skills and my teachers always saw that.
What advice would you give your elementary self?
I would probably say to read more often and let my teachers know the books that made me excited about reading. Although I didn't read much, I found out that I was pretty good at guessing on AR tests. I was determined to go to the pizza party.
What made you choose your alma mater?
I went to Clemson University. It's my family's school. I am third generation and my kids will be 4th generation. Maybe against their will. I was raised as a Tiger and we would always go down to the football games. I didn't apply anywhere else my senior year. I knew it was where I wanted to go and where I belonged. It wasn't even a question with my parents.
What's your favorite memory of your student teaching experience?
The relationships I built were really special. There was one student that I especially bonded with. She was the sweetest girl and she had been recently diagnosed with dyslexia. It was amazing to see how far she came when I didn't give up on her.
Interning at Meeting Street Academy taught me to emphasize grit and encourage students to work harder and push past their limits. I tried to apply that during my student teaching experience and it was amazing to see their growth from the beginning of the year to the end.
What's on your Spartanburg bucket list?
I want to explore Spartanburg more. I like to take different ways to work and have a little extra time in the morning so I can discover and explore.
What's your Starbucks order?
I hate hot drinks. I don't drink coffee in the morning, but whenever I go to Starbucks I get an iced skinny caramel macchiato. I also loved Chick Fil A iced coffee.
What piece of advice would you give to those trying to decide if a career in education is
right for them?
I would say that it's a calling. If you know in your heart that you have that love for the next generation and patience, then go for it. You might question yourself and your abilities, but if you have that place in your heart for kids then I just think you're just wasting your gifts if you don't become a teacher.
This interview has been edited for clarity.