MSA Pre-K Visits the Boone Hall Pumpkin Patch
Story by cnmAdmin2030 / October 31, 2019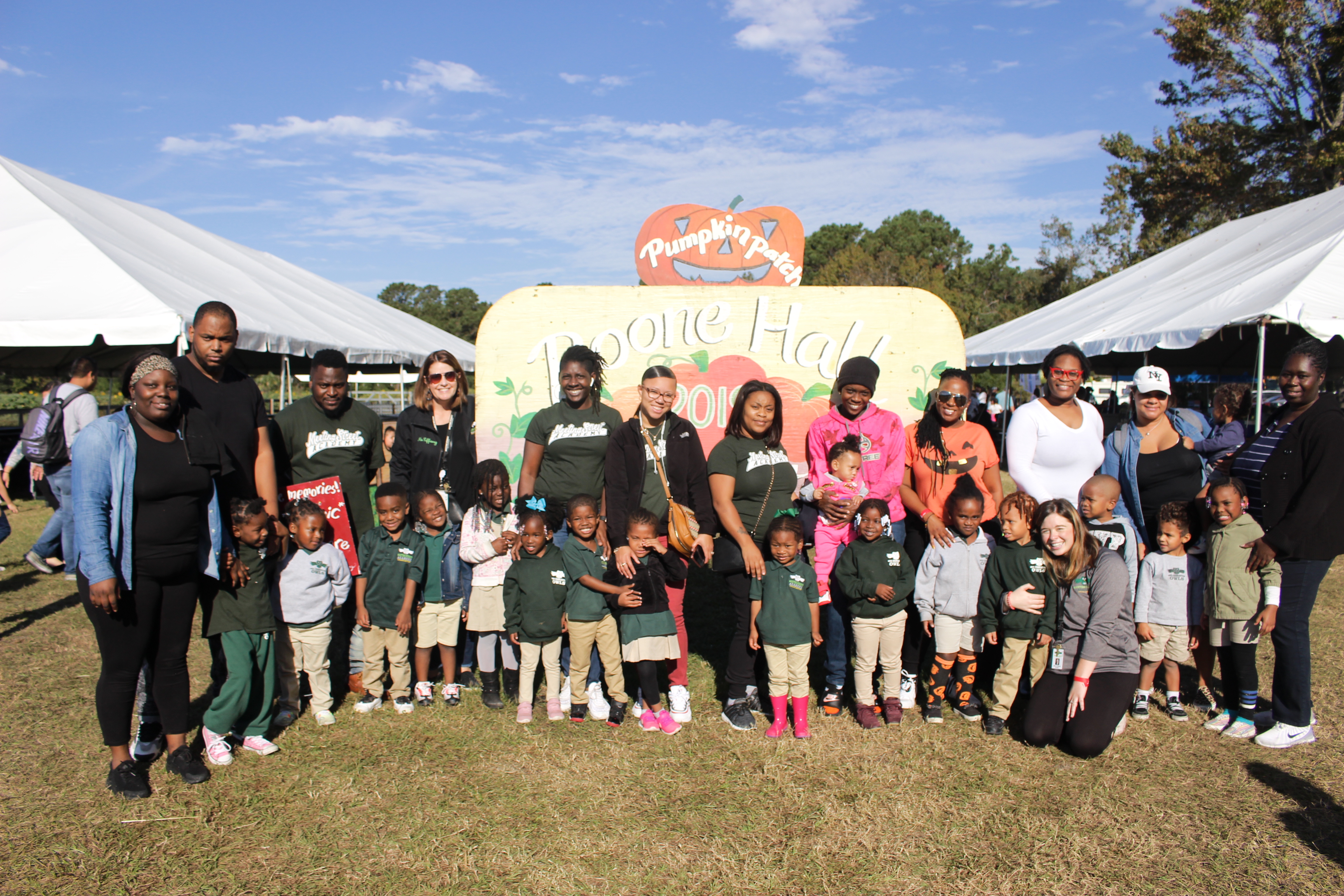 The Pre-K students of Meeting Street Academy had the perfect October morning for their annual trip to the Boone Hall Pumpkin Patch last Thursday, October 24. Students began their visit with a hayride through the forest where they were met with different spooky scenes including "snakes" slithering up the trees and "bats" threatening to touch their heads. Luckily, there were only yelps of excitement from the brave bunch.
After their exciting ride, students visited the petting zoo and had the opportunity to feed the llamas, goats, and other animals before heading to the bounce mat, which proved to be an instant hit. Many bounced the morning away, while other students found it to be the perfect opportunity for endless slides at the playground.
The last stop for students was the pumpkin patch where everyone was able to pick a pumpkin to take home. It was apparent that these students took the song, "Five Little Pumpkins", literally as they picked their way through the patch. Most opted for a little, easy to carry without the help of their chaperone, pumpkin. Regardless of their choice, students were excited to pose for pictures with their orange treasure before heading to the bus.
It was a magical morning and we thank the Boone Hall Pumpkin Patch for hosting our MSA Owls and allowing them to create new memories to cherish!