Keisha Hawes and Her Journey to Meeting Street Schools
Story by cnmAdmin2030 / July 29, 2020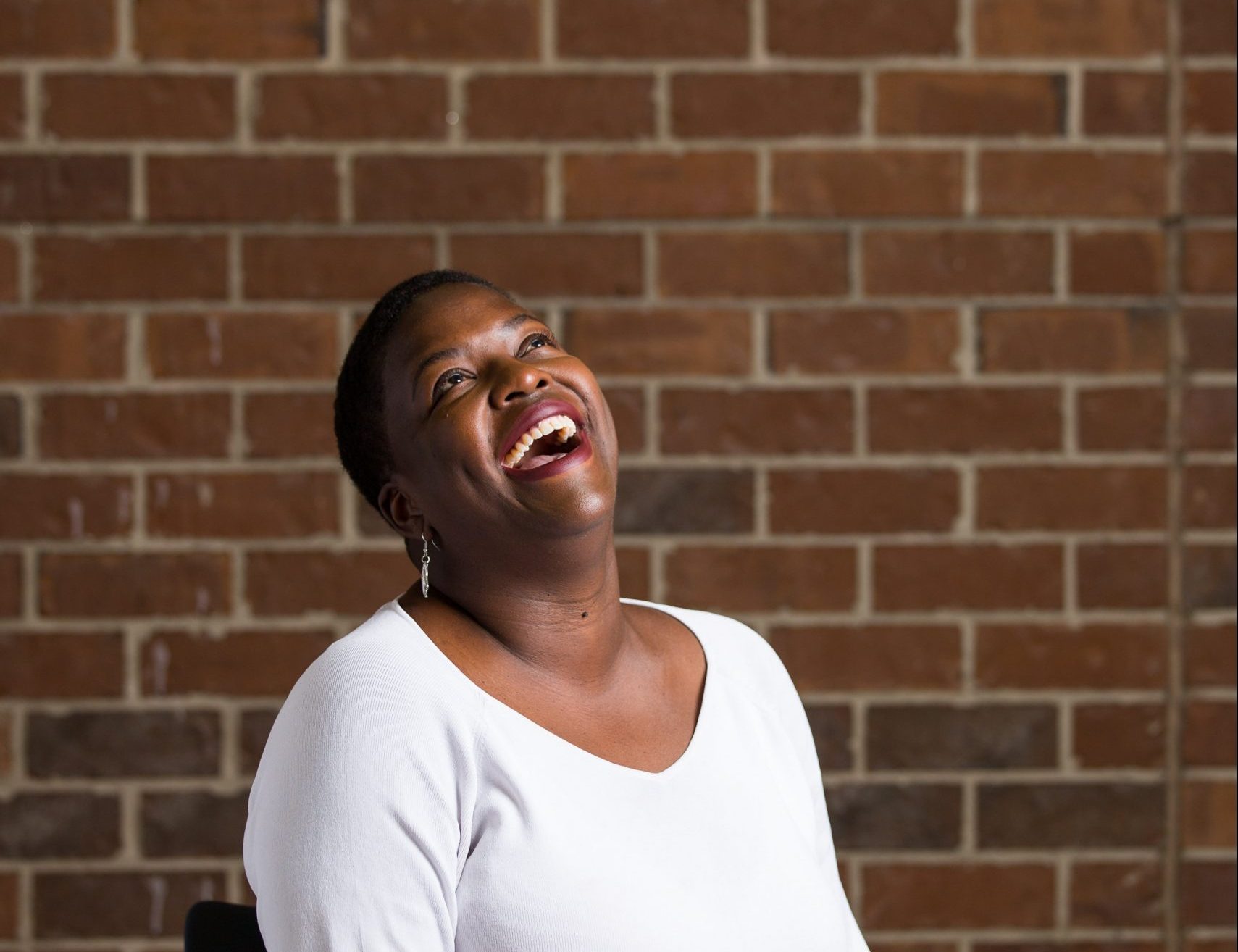 Recently recognized by Women Vision SC as "one of the most extraordinary women around the state," Keisha Hawes lives up to that statement. Growing up in a farm community in Orangeburg County, South Carolina, Keisha grew up in the countryside with her family as her neighbors. Keisha, however, had different aspirations to become a doctor. Instead of spending her summers on the farmland, Keisha attended math and science camps where she shined. Her hard work continued throughout her school career where she finished as valedictorian and earned a biology scholarship to the College of Charleston. 
After arriving at CofC, Keisha quickly shifted gears after what was once very easy, became hard, and began "to feel like it wasn't for me." Much to the dismay of her parents, she switched her major from biology to urban studies with a concentration in policy and social problems. She has not looked back, only forward, as her science and medical knowledge have proved to be for a purpose over the years. At the young age of 31, Keisha suffered a heart attack. Today, she is a national spokeswoman for the American Heart Association where she shares her story and advocates for women to take better care of themselves. "1 in 3 women will die of heart disease. That's someone's mom, sister, friend. We don't talk about it and we need to," Keisha shared. 
When Keisha is not busy being a healthcare advocate, you can find her signature bright smile helping and advocating for the children of MSA-Charleston where she works as a Pre-K Interventionist and previously worked as the Front Desk Manager. "I get such joy working with kids. My heartstrings are tugged by children." We know the children of MSA get joy working with Ms. Keisha, too. 
We are grateful to have Keisha a part of the MSS family and look forward to welcoming her back in the fall. Read more about her journey in the interview below! 
What drew you to the school and mission?
I'm a founding family of Meeting Street Schools. My oldest son, Mason, was one of the first groups of children to attend MSA. Initially, I was a skeptic. At the first interest meeting, I thought it all sounded good and if it worked, it would be incredible. However, there have been many instances when people have come into our communities with opportunities and it hasn't worked out. I still decided to give it a chance and filled out the application. During our home visit, they said all the right things and we decided to try it out. I was open to seeing if it would benefit my child. Mason accepted and then a position opened up in the middle of the year for my daughter, Madison. She started and then I did. Since then, we've all been in. We've been there since the doors opened and I've always tried to be my authentic, self. I believe in nothing but the whole truth. I'm vocal as a parent and employee. Dirk (MSA-Charleston principal) has always accepted me for who I am and I'm grateful he has and continues to support my journey at MSA. I'm so appreciative of him. 
What's your fondest memory since working at MSA?
It was my son's 5th-grade graduation. I like it because when Dirk speaks he talks about the children from the time they walked into the building. It's astounding how much they've grown and keep conquering every challenge they meet. Every class keeps raising the bar for the next group. As my son's name was called, I professed a blessing over his life and didn't realize I was saying it out loud. The entire audience was like "amen."  
What type of long-lasting impact do you hope to have as an educator?
I want children to know that I care about them at the core of my being. My desire is to see every child succeed. It's not just at work but in every facet of my life. I remember my son was playing a basketball game and there was a player on the opposing team having a hard time handling his emotions. He threw a basketball against the wall and was ejected from the game. I went to the restroom and saw him sitting and decided to have a little conversation with him. I told him he was a talented player, but needed to learn to manage his emotions, explaining he was doing his team a disservice by being out here and not out on the court. I told him what I want for my son, I want for you too. I want you to both win, off the court. I have the same love I have for my children for every single child I come in contact with inside and outside of that building. I hope someone would do the same for my child. 
What are you most looking forward to when you can safely return to school?
Hearing children's laughter all throughout that building. Seeing brains grow. Seeing children excited about being at school.
What is something positive the coronavirus has brought you?
It definitely gave parents and families a different lens to view teachers and our education system. MSA has always said as a parent that you are your child's first and most important teacher. Even though we pour so much into the children, the pandemic has revealed we need to continue empowering parents even more. There are some households that have had this empowerment and I hope it continues. I also think it's great that children are being more exposed to online learning. It can help them in the future. 
What's your best advice for navigating these uncertain times?
Take a breath. Allow yourself to feel, but also know that feelings are not facts. What I mean is feelings are more like indicators and you possess the power to control and change them. Sometimes we get so overwhelmed that we can become stagnant and not move. Give yourself grace and give yourself credit for standing here and being able to survive.