Teacher Resource Guide: School Supply Edition
Story by cnmAdmin2030 / August 8, 2019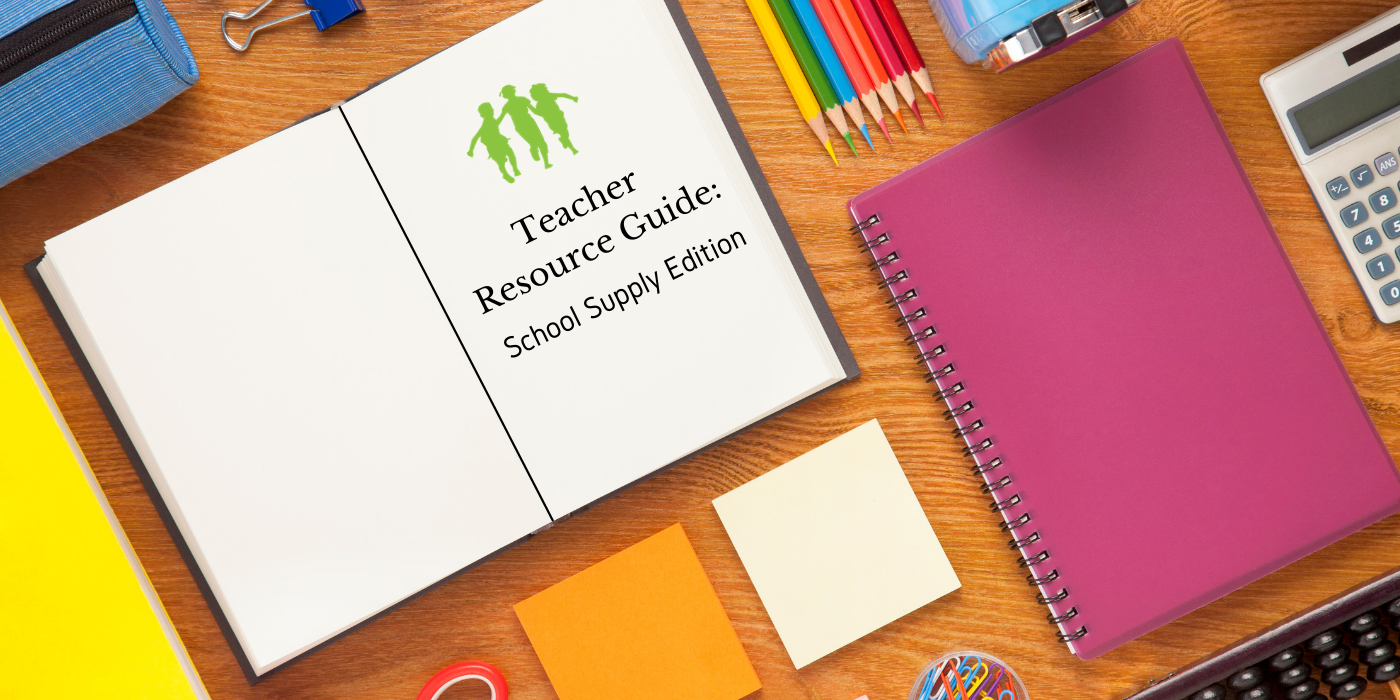 Hey teachers,
We bet you're so excited to start the 2019-2020 academic year, and we are too. That's why we've rounded up some of the best discounts we could find for you on your journey to creating a joy-filled classroom and year for your students!
Academic Superstore
Academic Superstore offers year-round discounts on school supplies to U.S. teachers and faculty members with valid ID. Restrictions apply.
Big Lots
In order to say thanks to America's teachers, Big Lots designates a special day each year to recognize our hard work. Big Lots Teacher Appreciation Day brings discounts to all teachers.
Container Store
The Container Store offers special discounts to U.S. teachers through their Organized Teacher Discount Program. Offer is available until December 31, 2019
Dollar Tree
At Dollar Tree, teachers may get 10% off their purchase with a valid school ID. This discount is only available at participating stores – so make sure to ask. Plus, Dollar Tree online has a Teacher Ideas section to help you set up your classroom on the budget you have.
FedEx Office
The National Educators Discount Program from FedEx offers teachers 15% off almost all products and services at all participating FedEx Office locations nationwide.
GelPro
GelPro offers U.S. teachers a 25% discount on all online orders. Verify using SheerID.
Home Depot
Educators employed in public schools can apply for a tax-free exemption on classroom purchases made at Home Depot.
K12 School Supplies
K12 School Supplies offers 30-80% discount on closeout and clearance school supplies for educators.
Jo-Ann Fabric and Crafts
With Jo-Ann's Teacher Rewards Program, teachers can receive 15% off every purchase every day. In addition, you will receive a 20% off total purchase bonus coupon when your discount card is mailed to you.
Kiwi Crate
Kiwi Crate offers special educator discounts on bulk orders of 10 or more items.
LakeShore Learning
LakeShore Learning offers U.S. teachers 15% off in-store purchases after joining the LakeShore Learning Teacher's Club.
Michael's
At Michael's, teachers can receive 15% off their purchase. This offer is only valid in-stores, so ask a sales associate.
Naked Binder
Naked Binder offers special discounts on non-toxic, environmentally safe, and 100% recyclable school products. Email request to info@nakedbinder.com or call 877-446-2533.
National School Supply
National School Supply offers discounts on school supplies, resources, and equipment to educators.
Office Depot
Office Depot offers teachers who are OfficeMax Rewards members a 2% rebate on their purchases.
Oriental Trading
Oriental Trading offers reduced pricing on select teaching supplies & stationery.
Paper Source
Paper Source offers bulk discounts on most paper products. Exclusions apply.
Party City
Party City offers discounts to special organizations, including schools. To receive a discount, provide Party City with a letter, signed by an officer of your school or organization on official letterhead. All purchases must be paid by check or credit card in the name of the company or organization.
PBS
PBS offers teachers across the nation free access to digital curriculum-based resources through PBS Learning Media.
Staples
With the Staples Teacher Rewards program, teachers will be able to earn rewards for classroom purchases and more, including up to 5% back in rewards on everything and 10% back on teaching and art supplies.
Target
At Target, teachers with an International Teacher ID Card (ITIC) can get 10% off their entire purchase. To find out more about the ITIC, see below under STA Travel.
Subscribe to our Celebration of Education blog to receive monthly teacher discount resource guides like this one!