Welcome to Funzville: The Funzzie Performing Arts Project
Story by cnmAdmin2030 / February 26, 2020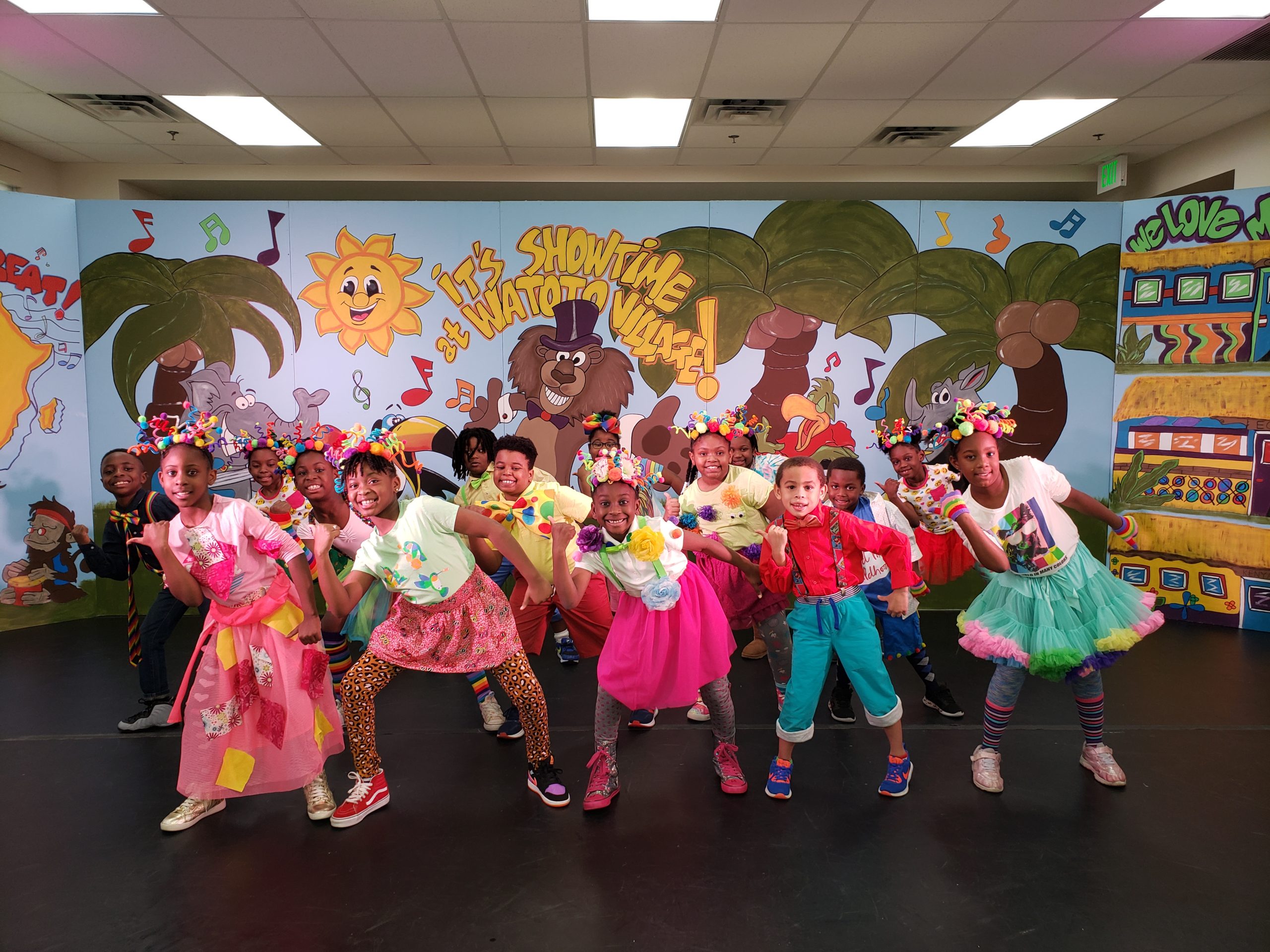 "Joy and laughter everywhere,
The sound of music fills the air,
Everyday is a happy day
In Funzville."
*Click the link below to hear The Funzzies theme song!*
"Have a musical day" is the official motto for the citizens of Funzville, also known as the "Funzzies". Founded as a component of the WatotoAcademy of Performing Arts in partnership with Meeting Street Schools, The Funzzies Performance Arts Project was created as an effort to battle the impacts of "negative images" that are prevalent in today's media culture and work to develop and build essential skills in children, ages K-2nd grade. 
Written, directed, and produced by Donald O' Conner, the Funzville project focuses on creating "positive images" for students through stage performance. O' Conner, along with Grammy Award-winner, Dan Zanes, produced the original music for the series, with choreography by Della Perkins. Through the series, students or the Funzzies' primary goal is to inform, enlighten, educate, and address fundamental life concepts as they entertain through singing, dancing, and acting, offering "a unique opportunity for the youth performers and their audiences to share a positive, life-changing experience." 
"The Welcome to Funzville" series is also dedicated to evolving the following skills in an effort to enhance the overall development of children:
Motor Skills/Movement

Focus/Self Control 

Cultural Diversity 

Positive Self Image 

Happiness 
Through the development of these skills and "positive images," the creators of the project hope to promote academic achievement, good behavior, health, and positive character development. Their mission, then, is to create real-life Funzzies that can make the imaginary world of Funzville a reality where children can "have a musical day," everyday. 
You can visit Funzville this Sunday, March 1 at the Teddy Bear Picnic in Hampton Park where The Funzzies will be making their debut. So, come dance! Come sing! Come see! 
*Admission is free. All ages welcome.